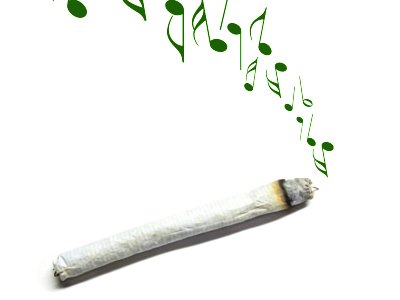 It is probably safe to say that everyone likes to feel creative now and then. Creativity provides a sense of accomplishment and a sense of joy. The rush of endorphins that comes from having an idea that feels special and unique is unmatched and often makes people addicted to the idea of creating.
This is true even for those people who do not feel they are necessarily "creative" types. The reality is, however, that creativity can come in many forms and it will feel a little different to everyone. The fact is though, that creativity feels good to the brain.
As children, whenever we drew something or painted something or made something for a parent or loved one, that feeling of happiness we got when they fawned over it and told us how wonderful we were is a feeling that we continue to chase in our adult lives, but in a different form.
Creativity is a mindset that is important, especially to artists and that's why musicians such as Bob Marley, his son Julian Marley, Snoop Dogg, Willie Nelson, Rihanna and more, were and are outspoken about the way the marijuana can positively affect the creative process.
For artists, creating art is about being calm, focused and harnessing organic thoughts. When we are stressed or feeling pressured to be creative, we are often quick to judge our thoughts and ideas, making us more likely to reject them. When our minds are calm and open, it is more likely that we will see each idea as the true potential it may be.
Artists have long been able to harness this mindset through the use of marijuana and strains like Jungle Cheese which helps artists with both clarity and creativity.
When you go back in history, it becomes clear that artists have been using marijuana as part of their creative regimen for decades. In the past, marijuana has been seen as a "gateway drug" or something that was taboo or shunned by society. Now, however, the marijuana market has skyrocketed and marijuana use has become relatively normalized in many places throughout the world, including the United States where numerous states have voted to legalize and decriminalize it in both medical and recreational capacities.
Now, artists have included marijuana use as part of their personal brands and have no qualms about sharing the positive impact it has on them and their happiness. Some artists have even gotten involved in the industry more directly  by starting their own companies. Companies like Julian Marley's Juju Royal are among some of the companies that boast high quality marijuana and accessories.
Many artists will say that creativity is one of the most important tools in their arsenal when it comes to creating art. They rely on it to be successful, so it makes sense that they would look for ways to increase their ability to harness their creativity and create on a more regular basis. For many, marijuana has proven to be the way to help increase and sustain creative mindsets and help them produce more frequent art.